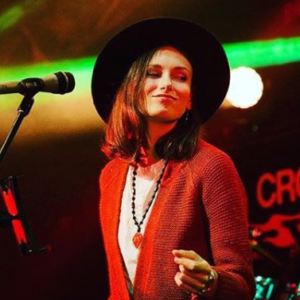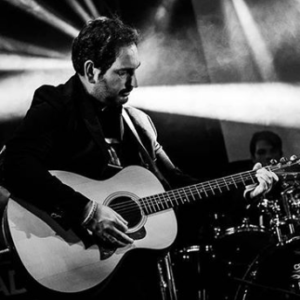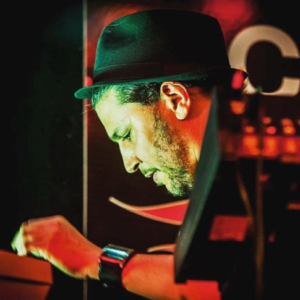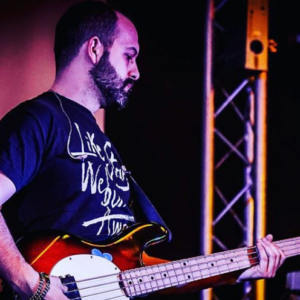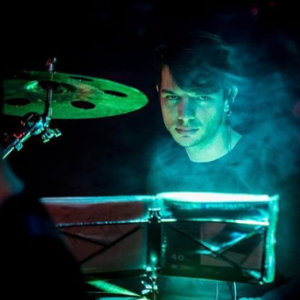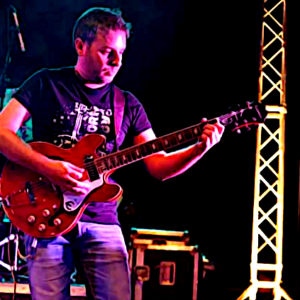 Finché ci saranno storie da raccontare ci sarà musica…
I Mardi Gras vengono da Roma. Il nome del gruppo deriva dall'ultimo album in studio dei Creedence Clearwater Revival, oltre ad essere il Carnevale di New Orleans, un caleidoscopio di musica, colori ed energia. Italiani ma da sempre con l'orecchio e il cuore rivolti verso i songwriters americani, irlandesi ed inglesi, i Mardi Gras hanno la voglia di raccontare storie, sentimenti e movimenti dell'anima. Un percorso che negli anni li ha fatti evolvere da gruppo acustico ad una vera e propria rock band coccolata dalla stampa italiana e irlandese.
Nel 2021, a Maggio, la band esce con la cover di Elisa "Come speak to me". Nel 2020 la band esce con cinque nuovi singoli: il primo, a Gennaio, "From zero to one" prodotto da Stuart Epps (produttore di Elton John, Led Zeppelin, Oasis, Robbie Williams, Zak Starkey, George Harrison, Bill Wyman, Chris Rea), ad aprile una nuova versione del brano "Shoes" e la cover degli Oasis "Don't look back in anger". A giugno una nuova versione del brano "Satellites and me", mentre a Settembre la band esce con la cover di Paul Weller "You do something to me" sempre in collaborazione con il produttore Stuart Epps. Nel 2019 due singoli "Adam & Eve" e "Gingerman" in collaborazione con l'artista Irlandese Mark Geary. Il 2018 segna un nuovo inizio per la band, il terzo ed ultimo singolo è "One Guitar", singolo benefico per la Light of Day Foundation, il secondo è "Tried", una ballata pop/rock, mentre "Shoes", il primo singolo, è un brano con uno spiccato groove soul/rock.
Nel 2015 esce Playground, il terzo disco della formazione romana, registrato a Roma e masterizzato presso gli Abbey Road Studios di Londra da Simon Gibson. Un campo giochi sonoro dove la band fa proprie tutte le sue influenze e le rielabora tra ballads, rock, funky e brani intimisti. Ospite speciale è Mundy, uno degli artisti irlandesi più noti. Ma i Mardi Gras provengono da un album come Drops made (2006), "sette piccoli quadretti classici e senza tempo" (Rockerilla) e da Among the streams (2011), in cui il blend di irish rock, (ospite molto speciale sull'album è Liam O'Maonlai degli Hothouse Flowers che figura nella trasposizione in musica di una poesia di W.B.Yeats), country e americana ha portato l'album ad essere uno degli album del 2011 secondo la stampa e la critica specializzata.
Le svariate esperienze sui palchi italiani e irlandesi anche al fianco di artisti come i Frames, Glen Hansard, Mundy, Jack Savoretti, Siobhan O'Brien, Tko, Billy Bragg, Giorgio Canali, Paolo Benvegnù e Noah and the Whale, li hanno imposti come una band dalla "sanguigna passionalità liberata soprattutto dal vivo" (Federico Guglielmi).
Le due canzoni di protesta dei Mardi Gras, "The wait" (contro la pena di morte) e "Scarecrow in the snow" (sulla paura del diverso indotta dai politici per scopi elettorali), sono ambedue ospiti del sito "Songs of the times" di Neil Young, una raccolta di "peace and protest songs" che il cantautore canadese ha stilato dopo l'11 settembre. Due brani dei Mardi Gras, "Feel alright" e "Your constellation", sono stati inclusi nel cd next vol. 2 di Hit Mania 2013, mentre il brano "Alys" è stato colonna sonora del cortometraggio "Alys" di Sante Sabbatini della CSC Production, in finale al David di Donatello 2014. Nel 2013 i Mardi Gras hanno inoltre suonato al Festival Sziget di Budapest presentando anche i nuovi singoli usciti, brani che sono entrati nella Indie e Video Music Like di Audiocoop tra i più visti e ascoltati nelle radio indipendenti italiane.

As long as there are stories to tell, there will be music…
Rome based Mardi Gras is a rock act with a difference. Named after Creedence Clearwater Revival's last studio album, the band's musical journey is made of protest songs, poetry, prayers set to music, and a whole lot more.

In May 2021 Mardi Gras comes out with their version of Elisa's song "Come speak to me". In 2020, five singles are published: first "From Zero to One" that is produced by Stuart Epps (producer of Elton John, Led Zeppelin, Oasis, Robbie Williams, Zak Starkey, George Harrison, Bill Wyman, Chris Rea); then a new version of the band's 2018 single "Shoes", a cover of the Oasis' "Don't look back in anger" and a new version of "Satellites and me" (originally from their album "Among the streams") that are recorded as "home editions" during the lockdown in Italy; and in September a new rendition of Paul Weller's song "You do something to me", again in collaboration with the producer Stuart Epps. In 2019 the singles "Adam & Eve" and "Gingerman" are released in collaboration with Mark Geary, a noted Irish artist. 2018 marks a new start for the band with a new line up and a brand new voice. Three singles from that year: "One Guitar" (benefit single to raise funds and help the Light of Day Foundation for Parkinson's disease) was released in December, a pop/rock ballad "Tried" in July, and "Shoes", a groovy soul oriented track was the first single released with the new line up in spring 2018.

Mardi Gras has released three full albums so far: Drops Made (2006, Goodfellas), Among the Streams (2011) and last, Playground (2015), a record where ballads, rock, funk and acoustic pieces of music are the playground for the band with all their influences. Mundy, one of the greatest Irish songwriters, is a guest on the album that was mastered by Simon Gibson at Abbey Road Studios in London.

As regular visitors in Ireland, the band has forged long-standing connections with some of the best Irish musicians, playing as the support act for The Frames and Glen Hansard, and sharing the stage with artists such as Mundy, Siobhan O' Brien, TKO, Micah P Hinson, Noah and the Whale, Billy Bragg or Jack Savoretti (not to mention the best Italian independent acts) to name a few. Liam O'Maonlai from the Hothouse Flowers features on the album "Among the streams" where a W.B.Yeats's poem is put into music.

Two of Mardi Gras' songs, "The wait" and "Scarecrow in the snow", are listed on Neil Young's website "Songs of the Times" where protest songs from all over the world are chosen and listed by Neil Young in person. The band has also attracted attention internationally on European and US based radio stations. Mardi Gras' singles "Feel Alright" and "Your Constellation" charted in Italy and were included on the Hit Mania next vol 2 CD, and their instrumental piece "Alys" is the soundtrack for the eponymous Sci-Fi short film. In 2013 Mardi Gras also had the privilege to play at the Sziget Festival in Budapest – one of the largest music festivals in Europe.